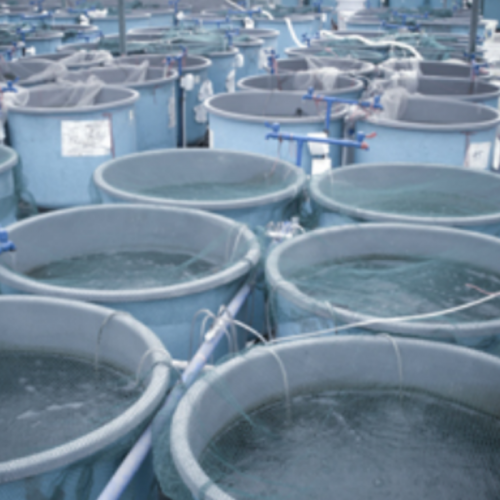 | Tue, 17 Sep 2019 - 10:34
More consumers and investors will come to the aquaculture sector's door if the industry responds to people's growing concern about what they are eating, and if it actively shares the impacts that its production has on the environment and the health benefits that its products offer, according to a prominent agriculture investor.
Speaking at the two-day Aquaculture Innovation Europe conference in London, John Coast Sullenger, associate principle at GAIA, said that aquaculture has "incredible potential" to capitalize on the shifting human diet and that it should continue to adopt new innovations to build its case. He added that establishing direct connections with consumers to dispel some of the past misgivings about the farming of fish is also essential.
"We are in a food revolution. There are lots of signs pointing to a breaking with the past – challenging the monopolistic structure that exists within food and agriculture. Also, the message from the consumer to these producers is not really connecting," he said. "It's clear that the consumer – more than ever before – is aware, and that's the important paradigm that we are in today."
That awareness is something that food producers, including aquaculture, should pay attention to and take advantage of. Aquaculture has a lot to gain from the current awareness, as it could allow the industry to escape old stigmas. 
"Today, it's important to align with the principles of the food revolution. It's all about green label, clean label, and it has to have ESG (environmental, social and governance). Those are really important things," Sullenger said. "Consumers and investors still have old ideas about fish farming. I'm not suggesting that there aren't any issues around sustainability within the industry, but they don't recognize the improvements made in terms of the regulatory environment and also animal health, such as the move from antibiotics to vaccines. I believe that when that message is told, and also those about the health benefits, people have a very positive reaction."
With regards to effective consumer dialogue, Sullenger offered this advice, "Use social media, align with experts on health issues that can also carry the message too, because I do feel that message still has room to grow."
GAIA has evaluated some of the more attractive spaces within food and agriculture for investment, he explained. This has led it to look at probiotics and dairy, stable packaging, plant-based food, including meat, and also aquaculture. 
"We've defined aquaculture as one of the areas in this new paradigm that has a lot of potential," Sullenger said. "Aquaculture fits into the protein challenge. With a population that's going to 9 or 10 billion, with a 35 percent increase in the demand for food, there's a magnified increase in the protein requirement. And in burgeoning countries, particularly where people see their disposable income move from USD 300 [EUR 272] to USD 320 [EUR 290] and USD 350 [EUR 317] per month, we know that one of the first things they do is move to a richer diet, and a richer diet is protein."
Sullenger told delegates that GAIA has been encouraged by the considerable innovation in food production, and while change won't happen overnight, it is already clear that a key part of the food revolution is the reversion back to healthier diets. 
He said another important driver is the environmental impact of food production, particularly the amount of inputs per outputs, as well as the space to expand and water usage, and acknowledged aquaculture's strength in these areas compared with land-based meat production.
Looking ahead, he anticipates that circumstances, particularly the contracting availability of suitable coastal waters for expansion, will dictate that recirculation and land-based aquaculture systems will increase in prominence. At the same time, pressures relating to feed ingredients will lead to more innovation in that field.
"There's a lot of critique about feeding fish with soy etc. I'm not an expert, but clearly there's benefits in terms of omega-3s coming from sustainable feeds based on algae, for example. Although it is very expensive right now, it's very encouraging to see algae as a feedstuff – there are lots of ways to produce it, and it's only a matter of time before we see a lot more," he said. "We really are in an environment where the incumbent food operators, wherever they are in the industry chain, are being challenged by the thousands and thousands of innovations from the smaller companies. We're seeing this across all segments."
While the future prospects of innovation are exciting, Sullenger also cautions that changing any current operating practices and realigning an industry – not to mention consumer preferences and perception – is no easy task. 
"These are big super tankers, and to turn them around and align them with these trends is very challenging," he said.
Source : Seafoodsource